How does the body cavity of the frog differ from that of man?
1

Answer
Frog is an amphibian organism, man is a mammal. Amphibians lack a diaphragm which in mammals separate the thoracic cavity from abdominal cavity.
Explanation:
Thoracic cavity in mammals is guarded by ribs (no ribs are there in frog). Diaphragm is a muscular partition between thoracic and abdominal cavities, that helps in breathing.
In absence of diaphragm torso of frog has a single cavity and floor of mouth cavity in frog helps in breathing.
http://figures.boundless-cdn.com/19658/full/figure-39-03-03.jpe
(https://useruploads.socratic.org/g0rfQ0e1RESAbxSszGn7_figure-39-03-03.jpe)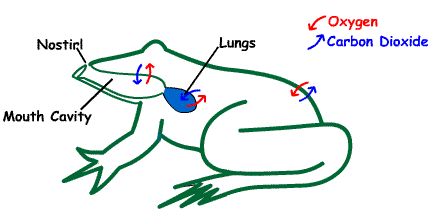 (
)
Impact of this question
4039 views around the world