What are the bones called in your neck, shoulder area, and upper back?
1

Answer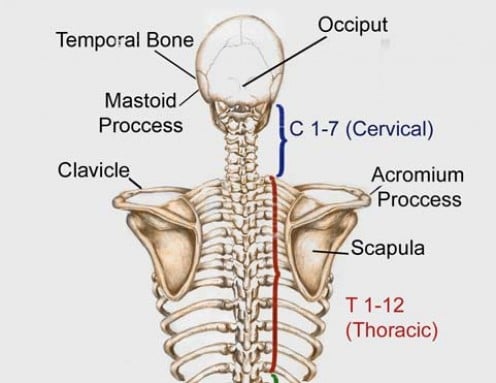 (
)
Vertebral column runs down the area you have mentioned in question. Bony pieces of vertebral column are called vertebrae.
There are 7 cevical and 12 thoracic vertebrae.
Shoulder blade is called scapula and the collarbone is called clavicle.
Impact of this question
10651 views around the world