What is peptidoglycan made up of?
1

Answer
A peptidoglycan is a cross-linked polymer of sugars and short peptides that makes up the cell walls of all bacteria.
See the schematic diagram below.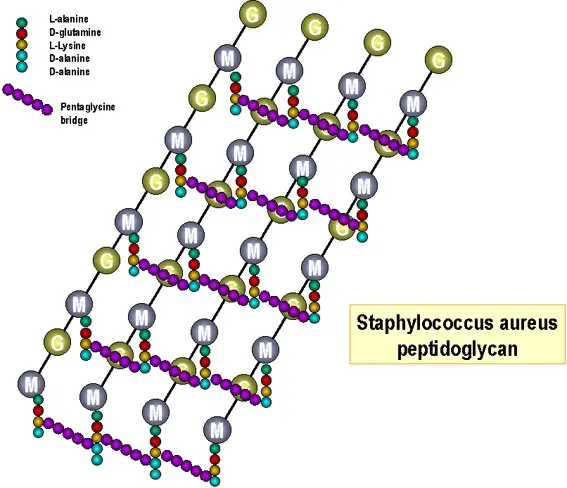 The sugar component consists of alternating residues of N-acetylglucosamine (NAG, shown as G above)) and N-acetylmuramic acid (NAM, shown as M above)
joined by β-1,4 linkages.
Attached to the N-acetylmuramic acid is a peptide chain of three to five amino acids.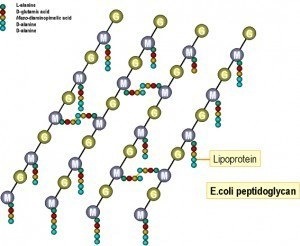 The peptide chain can be cross-linked to the peptide chain of another strand either directly as above or by a pentaglycine bridge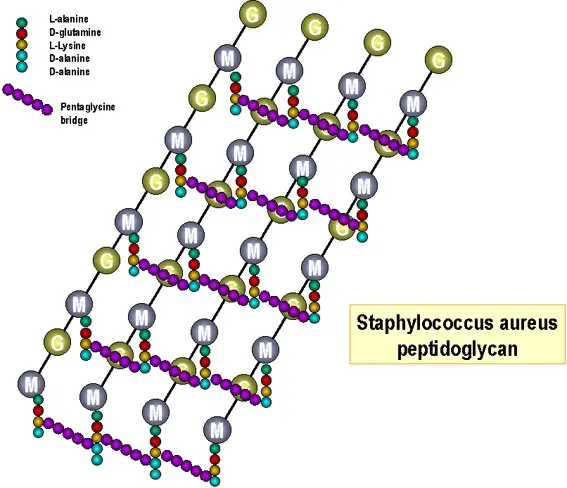 to form a 3D mesh-like layer.
Impact of this question
9512 views around the world