Question #bee7e
1

Answer
(e) Cerebroside does not contain lecithin.
The structures of these compounds are:
(a) Phosphatidic acid

(b) Phosphatidylserine

(c) Lecithin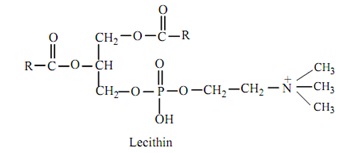 (d) Cardiolipin

(e) Cerebroside
In structures (a), (b), (c), and (d), you can see the characteristic
ROCH₂-CHOR-CH₂OR glycerol backbone.
In (e), this structure is missing.
Cerebrosides are based on sphingosine instead of glycerol.
Impact of this question
2049 views around the world