What is the surface area formula of a 3-dimensional rectangle?
1

Answer
Explanation:
For a rectangular prism with sides #w,l,h#, the surface area is
#"SA"=2(wl+lh+hw)#
This occurs since there are two pairs of three different faces on every rectangular prism.
Each pair of faces is a different rectangle using two of the the three dimensions of the prism as its own side.
One side is just #wl#, another is just #lh#, and the other #hw#. Since there are two of each, that is reflected in the formula by the multiplication by #2#.
This could also be imagined as a series of flattened-out rectangles: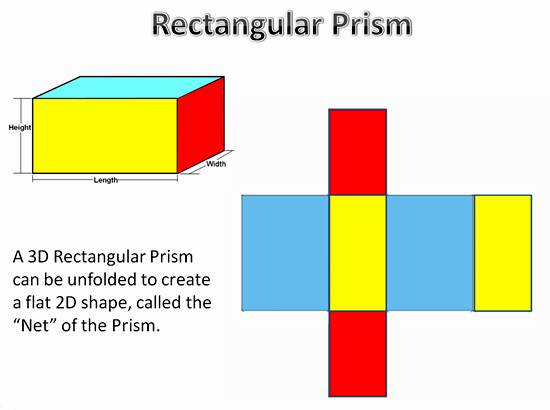 The blue rectangles are #2*wl#.
The yellow rectangles are #2*lh#.
The red rectangles are #2*hw#.
Again, the surface area would be
#"SA"=2wl+2lh+2hw#

#=2(wl+lh+hw)#
Impact of this question
16393 views around the world