Why is osmium tetroxide very expensive and highly toxic?
1

Answer
Osmium tetroxide is expensive because osmium is a rare element.
Cost
Osmium is one of the rarest elements in the Earth's crust.
Osmium is obtained as a by-product from nickel and copper processing. It has to be separated from Ru, Rh, and Ir and then converted to OsO₄. This all costs money.
The US production of Os is probably only about 75 kg/year.
Toxicity
Osmium tetroxide is highly toxic, but its mechanism of action is unknown.
OsO₄ can enter the body by ingestion or by inhalation of its vapor or aerosol.
It is a severe irritant of the eyes, skin, and respiratory tract.
Skin burns result in blisters or skin discoloration.
Ingestion can lead to burning sensation, cramps, collapse, or shock.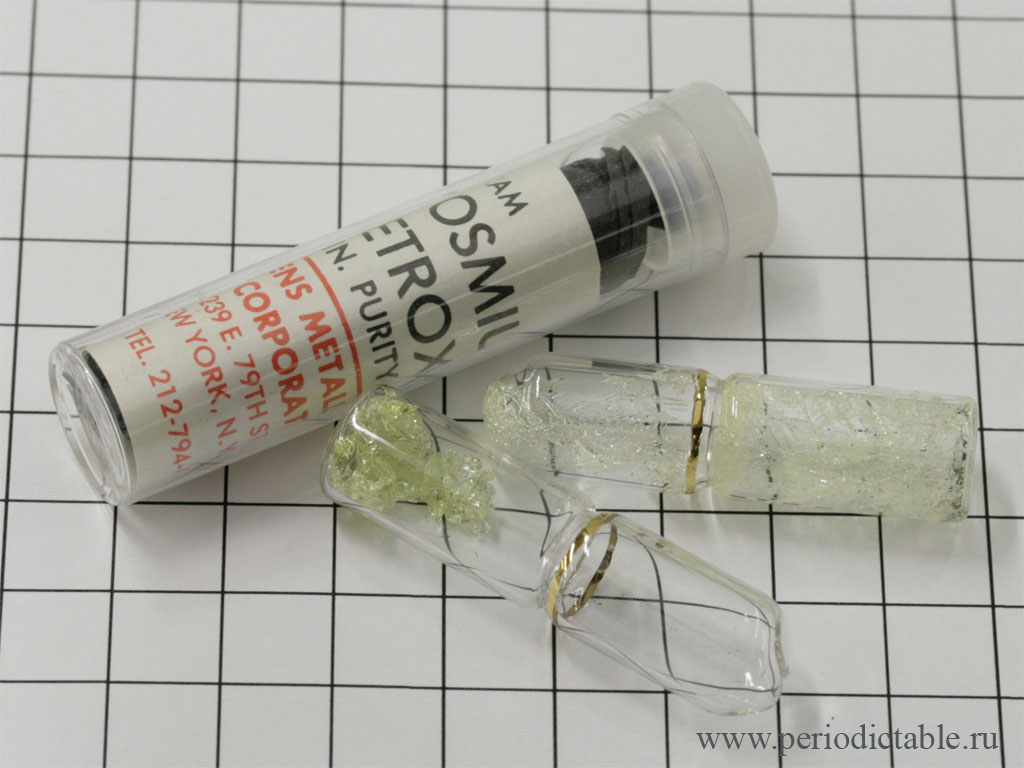 Impact of this question
5219 views around the world